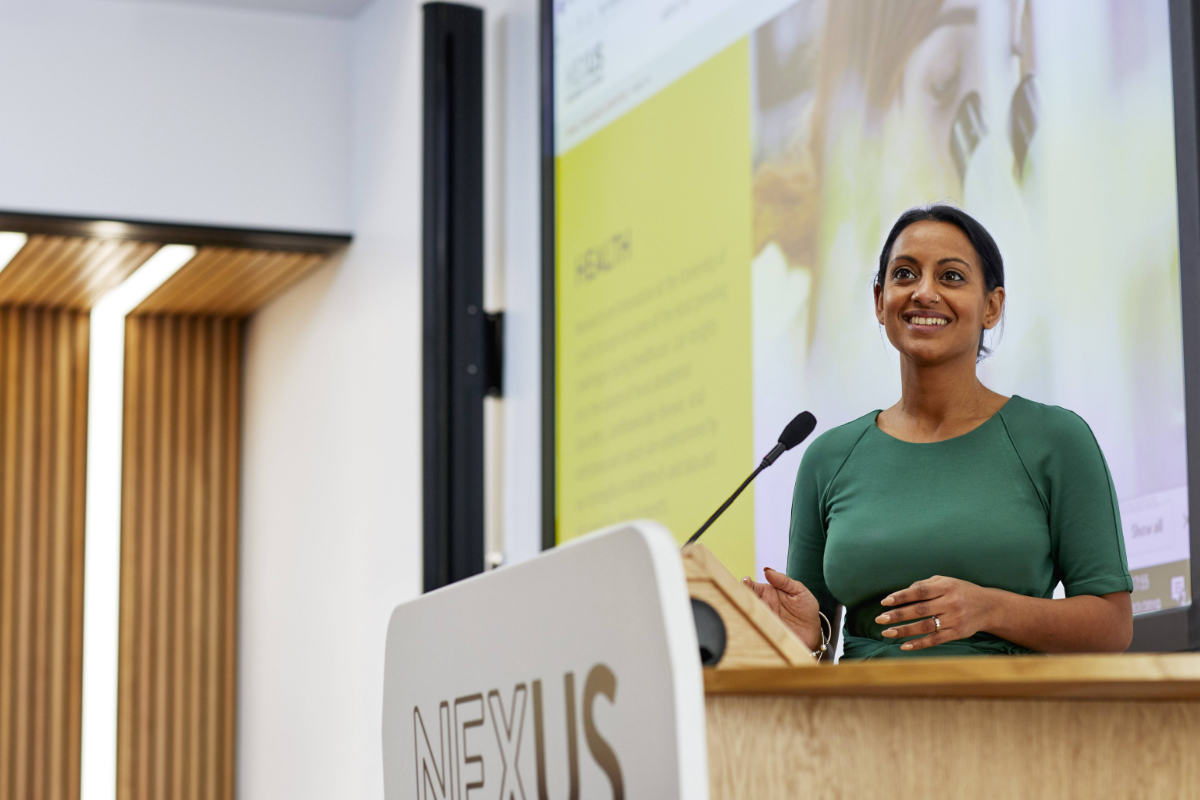 Events
From networking events, conferences and social meet ups, our on-site team provide a year-round programme of events for the Nexus community and beyond; giving you opportunities to make new contacts, learn from peers and gain insight from a wealth of expert speakers.
Scroll down
Upcoming Events
The Future of Innovation: YOUR data
Tuesday 21 September 2021
16:00 - 17:30
Hybrid Event
"Hello? Who is this? How did you get my number?" a conversation we're all likely to have had on more than one occasion. But who does have access to our data? Should we be concerned, or is our data being collected and used for the greater good? Let's find out! As part of this year's Leeds Digital Festival, we'll consider the current research, technology, and innovations to support predictions for the future of consumer data.
Investor Ready: Early Stage & Seed
Tuesday 28 September 2021
09:30 - 10:30
Hybrid Event
In partnership with NorthInvest, during this session, we'll be joined by experts from the investment community who'll walk you through how the deals and the funding markets have coped with the uncertainty of the past year and the challenges and opportunities that lie ahead. They'll share their expert advice on approaching Seed fundraising. We'll also hear from Will Smith and Peter Kirby, Co-Founders of Tred to hear their first-hand investment insights.
A magnet for global talent: why and how do start-ups thrive in Leeds?
Thursday 30 September 2021
10:00 - 12:00
Online Session
The Leeds City Region is fast becoming the destination of choice for global innovative start-ups. With a supportive ecosystem, diverse sector economy, and user base – more and more entrepreneurs from across the globe are reaping the benefits of developing their high-growth innovative companies here. Join Nexus, Eve Roodhouse (Chief Officer, Culture and Economy – LCC), and our panel of exciting innovators to explore why, and how, Leeds and the City Region is the destination for start-up success.