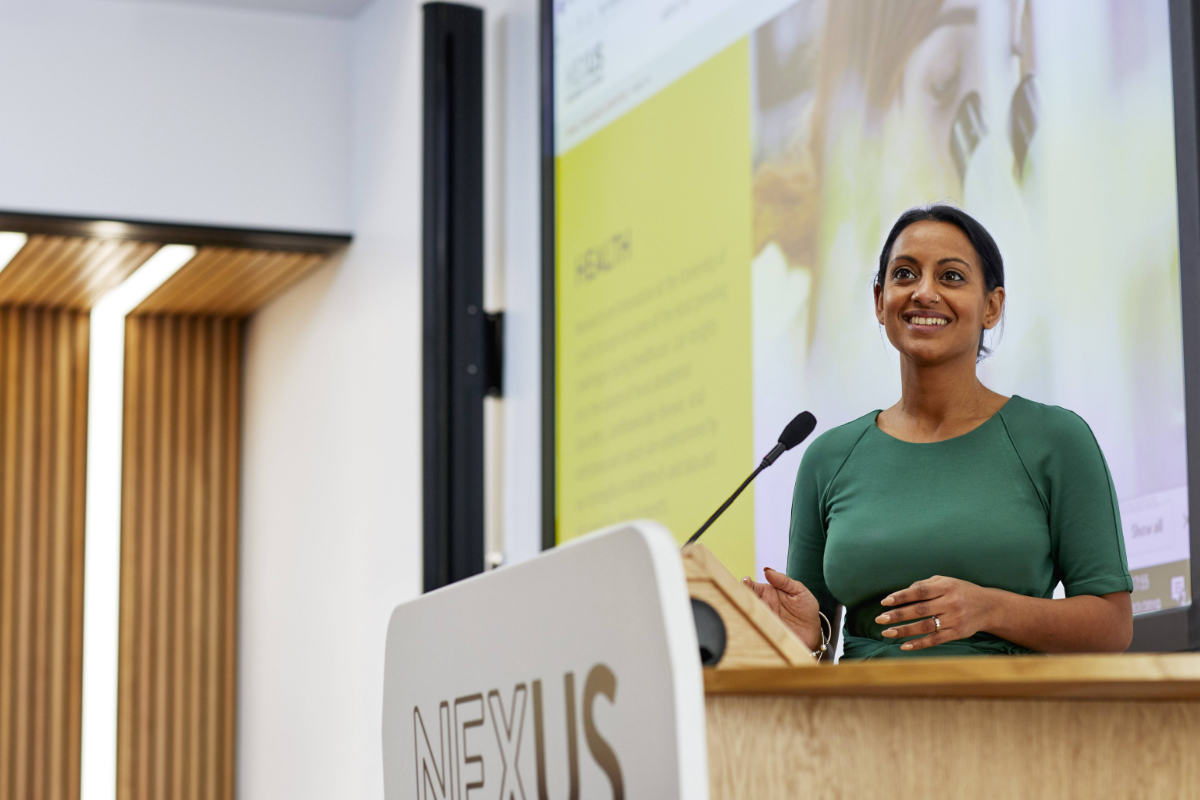 Events
We provide a dynamic, year-round programme of events for our community and beyond. From breakfast briefings to social meet ups, you'll have many chances to network and learn from a wealth of expert speakers.
Scroll down
Upcoming Events
Nexus Member Business Support Drop-In Sessions
Wednesday 25 May 2022
09:30 - 11:30
Nexus
Our professional service partners, HGF, KPMG and Squire Patton Boggs, will be hosting weekly business support drop-in sessions, every Wednesday morning, in the Nexus business lounge. These sessions are open to all Nexus residents and community members and are a great way to access impartial, confidential, no obligation advice on a wide range of topics.
Be Curious LATES: cotton's hidden voices
Wednesday 25 May 2022
20:00 - 21:00
Online
Explore the current issues with cotton production, the function of fast fashion, and find out the perspective of fashion industry workers. The experts will be challenging myths, exploring the slow fashion movement and taking a deep dive into irresponsible consumption and production.
Build the One Habit That Will Supercharge How You Live, Work and Lead
Tuesday 31 May 2022
16:30
Online
Hybrid work is the biggest opportunity in the 21st century to boost your wellbeing and work-life balance. But through no fault of their own, many people are failing to take advantage of this unique opportunity. The insights shared in this session will ensure that you do, so you can thrive and succeed in the challenging modern world.
Next Month
Nexus Connect
Thursday 30 June 2022
16:30 - 18:30
Nexus
Nexus Connect brings innovators together to make meaningful connections, discuss new ideas, share common areas of interest and discover opportunities for collaboration. For the second event in our brand new series, four more of our members will be sharing an overview of their businesses and opportunities for collaboration.
Nexus Welcome
Thursday 30 June 2022
12:00 - 13:00
Nexus
This session is open to and essential for all residents and community members who have recently joined the community. We also encourage our existing Nexus members to join this interactive session. It's a great refresher on how best to maximize your membership benefits and on how we can help your business to grow, but also an excellent opportunity to get to know our newer members. This event will need a password to complete your booking. Please email events@nexusleeds.co.uk for more information.
Want to watch some of our previous sessions?
Watch recorded highlights and sessions from some of our previous events, giving you access to expert insights and business advice across a variety of topics.
Watch now