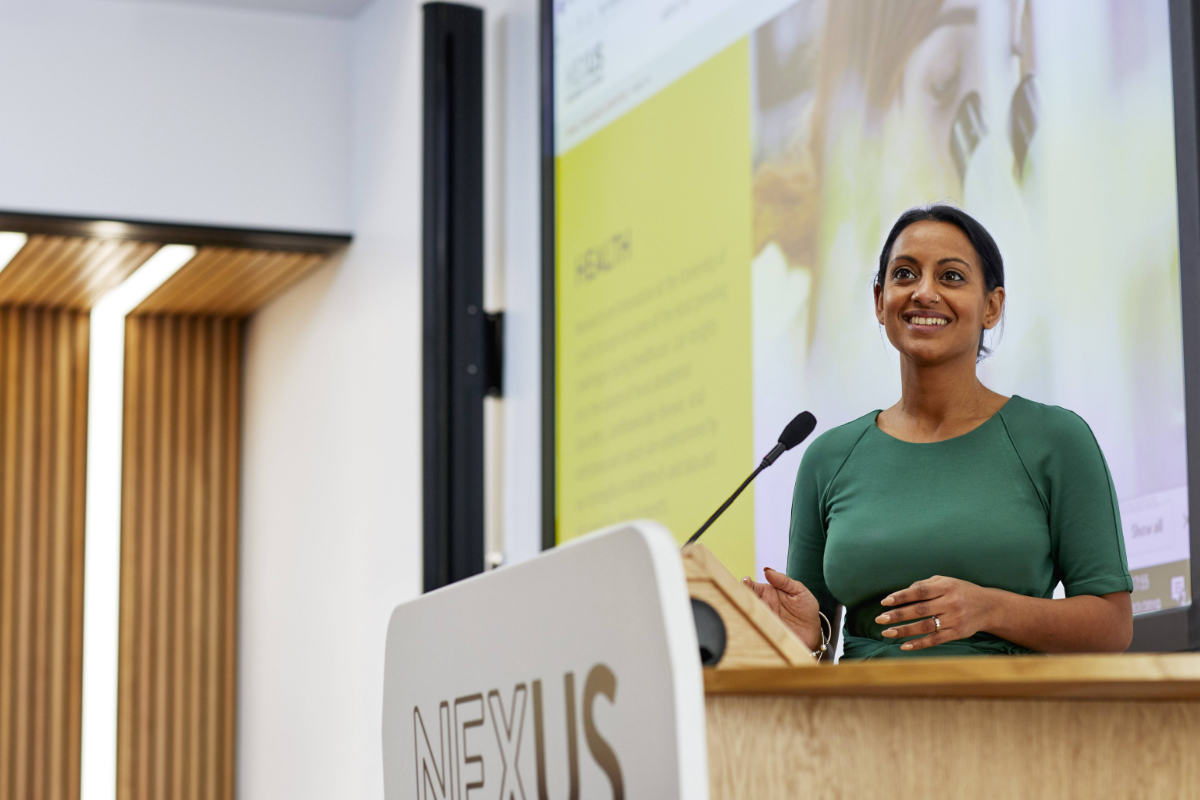 Events
We provide a dynamic, year-round programme of events for our community and beyond. From breakfast briefings to social meet ups, you'll have many chances to network and learn from a wealth of expert speakers.
Scroll down
Next Month
Nexus Summer BBQ
Thursday 01 September 2022
12:00 - 14:00
Nexus
Join us on the ground floor of the Nexus building for an afternoon of socialising with tasty food and ice cold drinks. This event will need a password to complete your booking. Please email events@nexusleeds.co.uk for more information.
Nexus Connect
Tuesday 20 September 2022
16:30 - 18:30
Nexus
Nexus Connect brings innovators together to make meaningful connections, discuss new ideas, share common areas of interest and discover opportunities for collaboration. As part of the Leeds Digital Festival, our members will be sharing an overview of their businesses and opportunities for collaboration.
Leeds City Council Hack for Good
Friday 23 September 2022
08:30 - 17:30
Nexus
This Hackathon calls for thinkers and doers of all backgrounds and skill levels to participate in co-designing ethical and innovative solutions. This session is perfect for academics, data analysts, developers, people accessing services, carers or if you work in the health and care sector, everyone is welcome.
Digital Twins: Aspiring to Create a More Sustainable World
Thursday 29 September 2022
13:30 - 16:45
Nexus
In this half day event, you will hear from Digital Twin Consortium leadership and other pioneers in digital twin technology and methodology encompassing the three pillars of sustainability: Social, Economic, and Environmental. The presenters will look at ground-breaking digital twin applications and discuss today's responsible computing opportunities and challenges with a view toward shaping a more sustainable future.
Want to watch some of our previous sessions?
Watch recorded highlights and sessions from some of our previous events, giving you access to expert insights and business advice across a variety of topics.
Watch now