Tomorrow's History in the Making
A city with a long history of world-changing ideas, Leeds' innovations continue to have positive economic and societal impact across the world.
Today that work continues at the University of Leeds and Nexus. Here we've built a community of exciting entrepreneurs, start-ups, industry leaders, academia and university talent, who collaborate over the business of innovation.
Their work is having a huge impact on today's society, so we're taking a look at some of the Nexus community's innovations that really are tomorrow's history in the making.
Smarter Societies
Innotech Insights, the start-up behind Crowded™, are paving the way in innovation, developing advanced data collection and analysis platforms for smarter and more efficient cities.
Used globally, Crowded™ is one of the most accurate and cost-effective pedestrian tracking systems on the market; combining the very best hardware with a cutting edge, purpose-built software application that collects and auto-analyses data. It can monitor anything from pedestrian volume at public events such as sports matches, visitor data and habits at leisure destinations and even optimising facilities in major UK airports – the system is truly helping to make society a safer and more efficient place, and improving customer experience too!
Building on this success, the team are now working on CrowdedCONNECT – an innovative public WiFi system – aimed at keeping our societies connected and changing how the public interacts with cities and spaces within them.
As well as keeping us moving and connected, the team are also focused on making parking more efficient too. Smart CrowdedPARKING sensors use both radar and magnetic sensors to detect vehicle presence in parking spaces, providing accurate visitor demographics and ultimately helping cities to plan their space more efficiently for users.
We're certainly excited to work with Innotech and on further developments in their bid to create slicker and smarter societies in which we live and work.
Find out more about their work.
Simulating change
How is the Apollo13 return mission helping design today's societies? Well, when NASA had a major problem with their mission which needed to be resolved as quickly as possible, they simulated all the available options – saving them time, money, and ultimately lives.
Simulations today remain a crucial element of design, but this expensive tech has previously only been available to large organisations with big budgets. University of Leeds spin-out, Slingshot Simulations, are changing this with their cloud-based simulation platform. Using just flowcharts, the platform allows companies to produce large-scale and complex simulations faster and without the hefty price-tag.
But not just that, the expertise required within the business is also greatly reduced. Their patent-pending technology automates many of the challenges teams face and uses a 'no-code' approach – meaning anyone can use it – without compromising the complexity of the work.
Without this, to solve today's infrastructure, transport and social challenges, we would require huge models. The platform takes this away, using elastic Cloud computing to provide nearly infinite scalability.
With widespread applications, the software is being used by a whole host of industries including world-leading experts in vascular biology, and analysts exploring the implications of traffic planning on the public's health.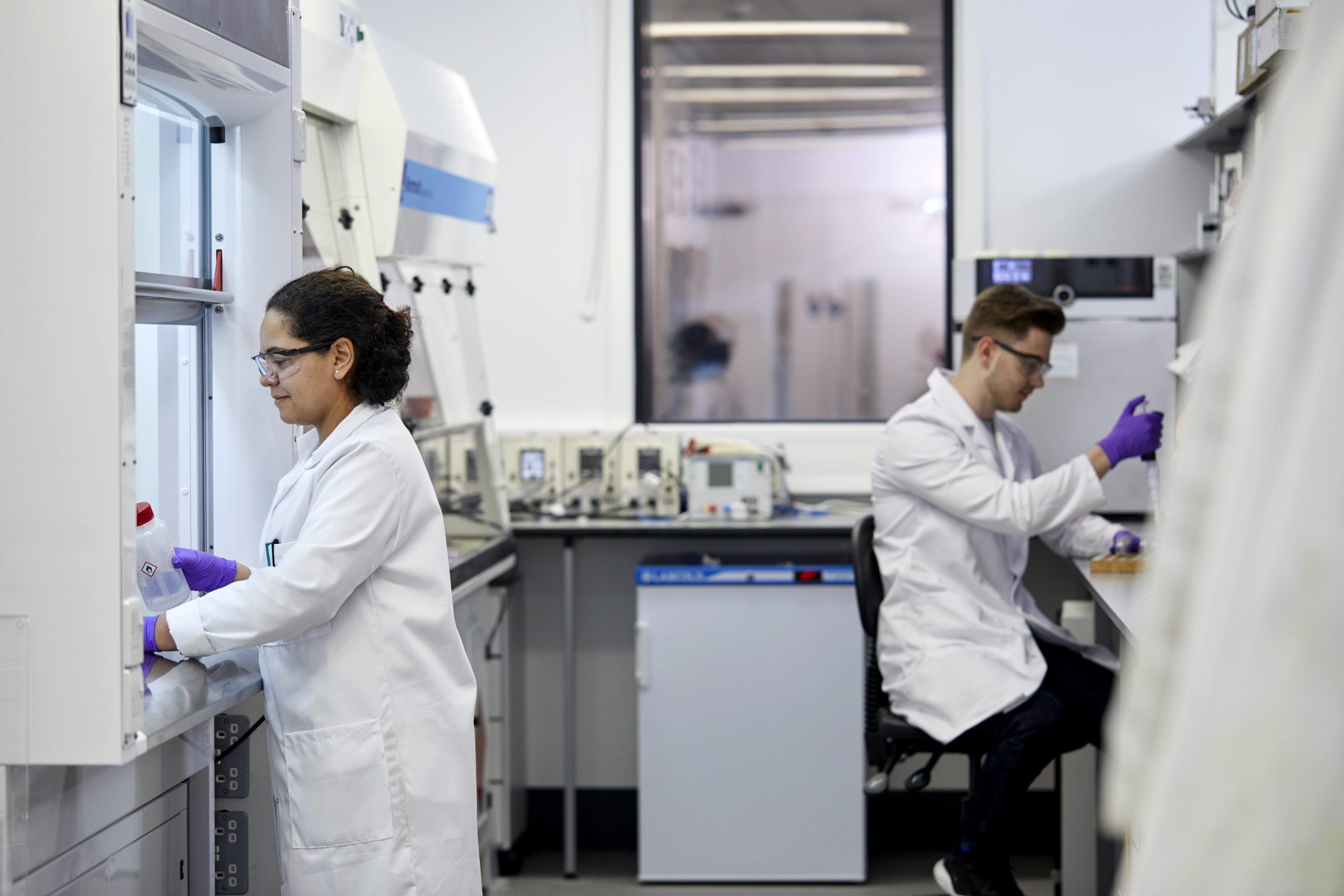 Food for thought
Nexus community members, Keracol, are overhauling the beauty industry; identifying and isolating natural alternatives to synthetic hair colorants.
Colour chemist Dr Richard Blackburn and organic chemist Professor Chris Rayner have developed the brand Dr Craft, and their most recent product, a Purple Berry Brightening Serum.
Not a single synthetic in sight, the product uses 100% natural ingredients, some of which are extracted from blackcurrant skins; a by-product in the manufacturing of Ribena. Not only are they using natural materials, they're also tackling food waste! Over 90% of blackcurrants in Britain are used in the production of Ribena, so finding an innovative use for the waste products is a positive step towards creating a more sustainable society.
As well as the ingredients themselves, the technology used to extract them is also based on sustainable concepts, using water-based processes to collect the pigments required. With 95% of hair dyes being washed down the drain, and their lasting effects on the environment unknown, the team are creating sustainable and safer products to offer consumers an alternative product.
But it's not only about being sustainable – the product is also outperforming its synthetic counterparts in hair treatment performance! There's no wonder they won the Best New Sustainable Product accolade at the 2019 Sustainable Beauty Awards.
In 2021, the team are turning their attention to more hair and skincare products, with world-leading research and sustainability at their core.
Find out more about their work and what they've been working on over the past year.
---
Are you interested in finding out more about how being part of the Nexus community and collaborating with  us could benefit your innovations? Get in touch with us.
---